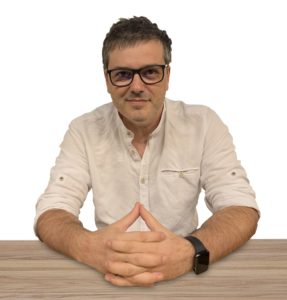 My name is Javier Rodríguez and I'm being in the IT Industry, Software Development and Training for more than 25 years; using several programming languages (like Assembler, C, PHP, Objective-C and my favourite one: Xojo, since 1998) for all kind of solutions and platforms deployments.
Along all this time I've been working in a very productive and tight collaboration with all my clients, ranging from big Companies to the small ones, and offering in all the cases the same quality, attention to detail and a proactive an tight cooperation to achieve the expected results and within the project budget.
So, if you are looking for help in making your software project real in the shortest timeframe, within the available budget, and with high-quality standards, feel free to contact me. I'll be glad to work with you and help you to have success in your business!
Do you need Xojo Training? I'm here to help you too! Feel free to join the already satisfied Xojo students that have enjoyed this service already.
Javier Rodríguez Menéndez
Mobile: +34 634 564 302
Postal Address:
Hermanos Quintero, 25. 3º 6
12006 Castellón de la Plana (Castellón).
Spain