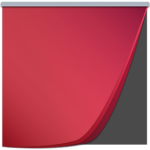 How many times have you wanted to get ride of all the clutter on the OS X Desktop? Maybe you were in a hurry for a presentation, screencast recording or screen sharing (among other scenarios).
Now you can get rid of these situations with just a mouse clic, thanks to the free app for OS X 10.7 and later: Hide.
This faceless app (i.e. without Graphical User Interface) installs a menu in the Finder Menu Bar where you can choose between "Hide" all the visible icons for the files, folders and volumes on the Desktop, or showing them again if they were previously hidden.
Best of all is that Hide for OS X tracks all the processed files, so you can hide the files, exit from the app, and make them visible again on next app execution!
Hide for OS X is available for free from the AprendeXojo store.
Related Posts / Entradas Relacionadas